🍪 Afin d'assurer la meilleure expérience possible sur notre site Internet, ColorMango utilisera votre cookie. En savoir plus sur la
politique de confidentialité
,

2022 Spring Popular Software Promotion
The 2022 Spring are coming. ColorMango has collected all the popular Apps promotional offers for our customers. Is there any software you want? (The list will be updated continuously.)
Software Giveaway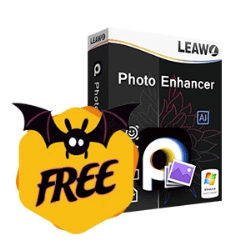 Leawo Photo Enhancer Giveaway
$29.95 Gratuit
[Photo digitale]
Vov Sticky Notes Giveaway
$15 Gratuit
[Utilitaire de bureau]
2022 Spring Promotion Vendor
2022 Spring Hot Software
Contactez nous
Meilleur GRATUIT et réductions
© 2006-2022 ColorMango.com, Inc.
Tous les droits sont réservés.